England manager Gareth Southgate can sometimes bristle when he's asked questions about the national team's Manchester United contingent, knowing that anything he says is likely to become the headline. But the 52-year-old has reason to keep an eye on Old Trafford for the next two months as he whittles down his list of players ahead of the 2022 World Cup this November.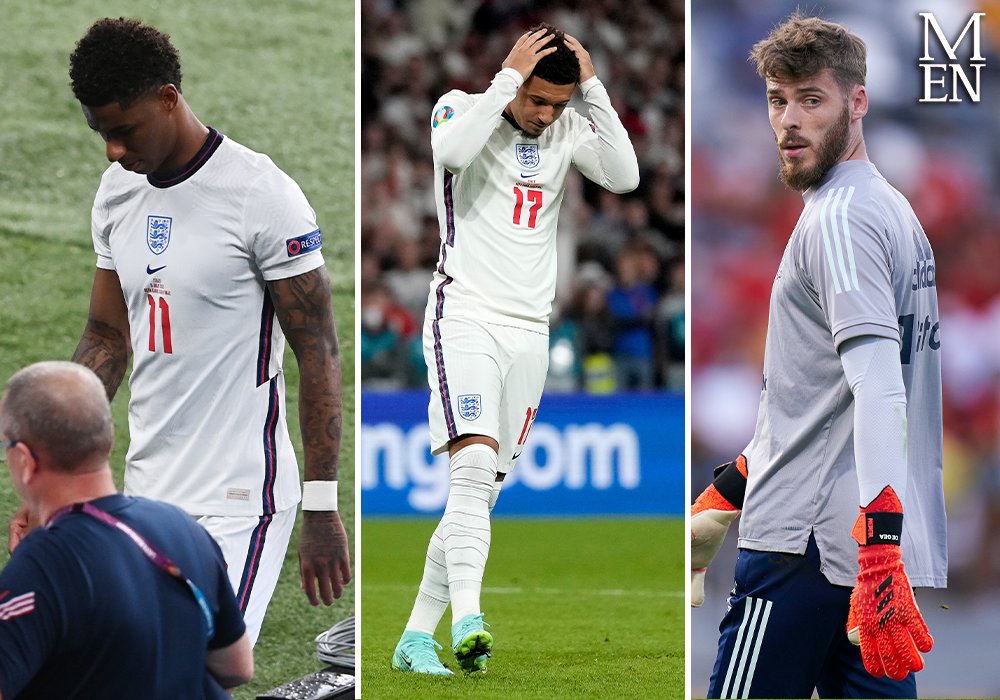 Marcus Rashford, Jadon Sancho, Harry Maguire and Luke Shaw were all part of the England squad which made it to the final of Euro 2020, but with time running out to earn a seat on the plane to Qatar, they each have reason to worry about their spot.
Marcus Rashford
Rashford lost his place in Southgate's squad last season — a campaign during which he managed just five goals in 32 games. He was not alone in finding it tough at United, as first manager Ole Gunnar Solskjaer and then Ralf Rangnick struggled to get a tune out of a team that were initially tipped to challenge for the title.
Harry Maguire
Maguire's situation is different from Rashford in that he kept his place with England despite struggling for form at United. But while Rashford is playing regularly under Ten Hag, Maguire has lost his place in defence after the €57.37 million arrival of Lisandro Martinez from Ajax in the summer.
Jadon Sancho
Sancho was dropped by Southgate before Rashford but, like his United teammate, is still trying to force his way back in. He's started the season well, scoring against Liverpool and Leicester, and has at least made a case to be put under consideration for the World Cup.
Luke Shaw
Shaw was brilliant for England on their run at Euro 2020 and scored in the final against Italy but he's not a certainty to go to Qatar. His form at United picked up after Solskjaer brought in competition at left-back in the shape of Alex Telles.