RB Leipzig striker Timo Werner has admitted that it would be a dream to play in the Premier League with Manchester United being his favourite club. The 21-year-old is rated as one of the hottest prospects in world football, and he has already a huge impression at Leipzig, contributing 37 goals in just 67 appearances.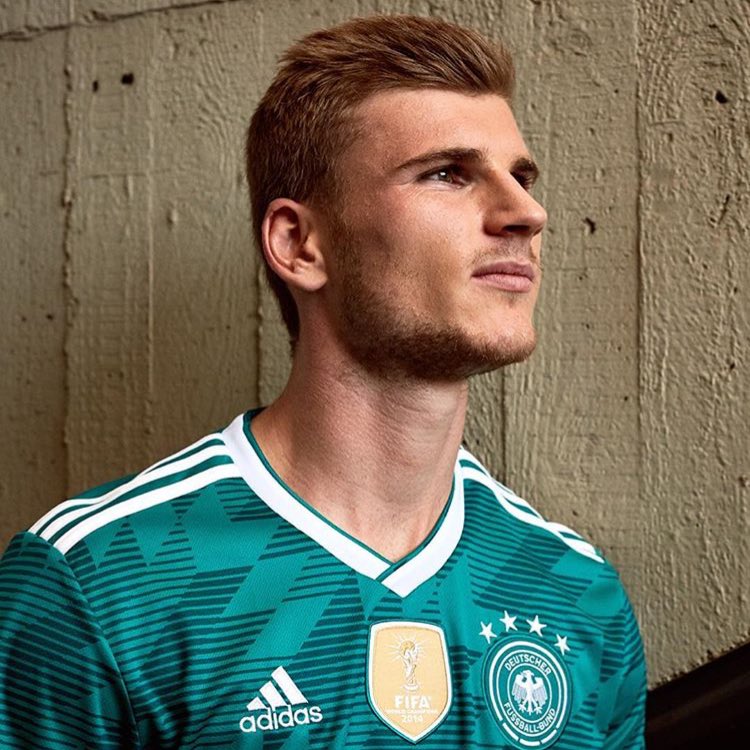 Speaking with the FourFourTwo magazine, Werner revealed his ambition of playing his trade in the English top-flight, though he is content with Leipzig for the moment. The Germany international still has concerns over the command of the English language, and he is hoping to better his language skills before pursuing a move in the long-term. He said: "Yes, playing in the Premier League is a dream for me. I would like to play for two or three clubs, and Manchester United are one of those clubs. But probably not in the next few years – later, when my English is a little bit better! I'm very comfortable at RB Leipzig, though."
Aside from United, the young marksman also named Liverpool as another preferred club, owing to their rich history, though he favours the Red Devils the most after picking up most trophies under the tutelage of Sir Alex Ferguson. The Red Devils only recruited Romelu Lukaku from Everton earlier in the summer, and Werner's wait could be ideal for an opportunity in the long-run.
Lukaku has not been exceptional in terms of his movement on the pitch, but he has managed to silence his critics with crucial goals through the season. The Belgium international secured his 23rd goal of the campaign in a 3-2 comeback league win over Crystal Palace, and it appears that Jose Mourinho is satisfied with his firepower after ruling out a move for a new forward-minded player in the next transfer window.