Arjen Robben reveals that there was a great probability of him landing at Old Trafford rather than Stamford Bridge in the summer of 2004 as he was approached by the then Red Devils boss Sir Alex Ferguson and the two had dined together where they had a nice interaction and they had a thorough conversation about a lot of things.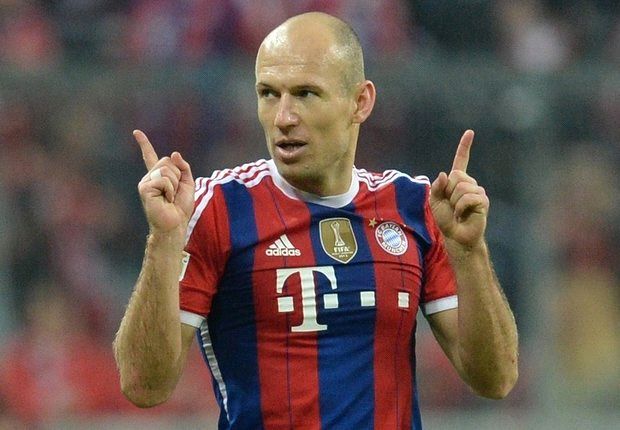 Robben thought United would probably put an offer on the table after that meeting and if that had been the case, he would have been willing to pen that deal because he really liked his dinner with Sir Alex, but as it turned out, United just didn't throw in any offer and Sir Alex didn't really approach him for the second time.
"Had Manchester United offered me a deal straight after I met them, I would have signed there, but it didn't happen." Robben was quoted saying by Manchester Evening News.
According to Robben, around that same period, Chelsea had also come to PSV, the club he was playing for at that stage, and the two clubs reached an agreement in terms of the transfer fees. He thereafter had a chat with Jose Mourinho who was in charge of Chelsea back then and realized that Mourinho had a good project. And since there was no offer coming from United anyway, he decided to join Chelsea where he eventually had a great spell as he clinched the English top tier title two times with the Blues.
There was a time that practically every punter in England was including Chelsea in their free accumulator tips – with the core of Terry, Lampard, Robben and Drogba they were both an exciting attacking side as well as a solid defensive unit – no wonder Mourinho managed to guide them to 2 successive titles.
Hailing Mourinho as a coach, Robben said he enjoyed working under the Portuguese. His training methods were not easy on the body, but they were beneficial in terms of his growth as a young player. "He was really demanding and intense, and at that age I think it was good for me and my Football development." Robben said.
Robben played a total of 105 matches for Chelsea in the 3-year period he stayed there and netted 19 times.